The doors morrison hotel
The Doors captured for eternity the raw, vital, hypnotic excitement of four fearless artists. In honor of the album's 50th anniversary, here are 10 little-known facts about the record's conception and reception.
Here's the front cover of the album, the Door's fifth album, released in 1970. The members of the band are, from left to right, Ray Manzarek (piano, organ), Robbie Krieger (guiter), Jim Morrison (vocals), and John Densmore (drums).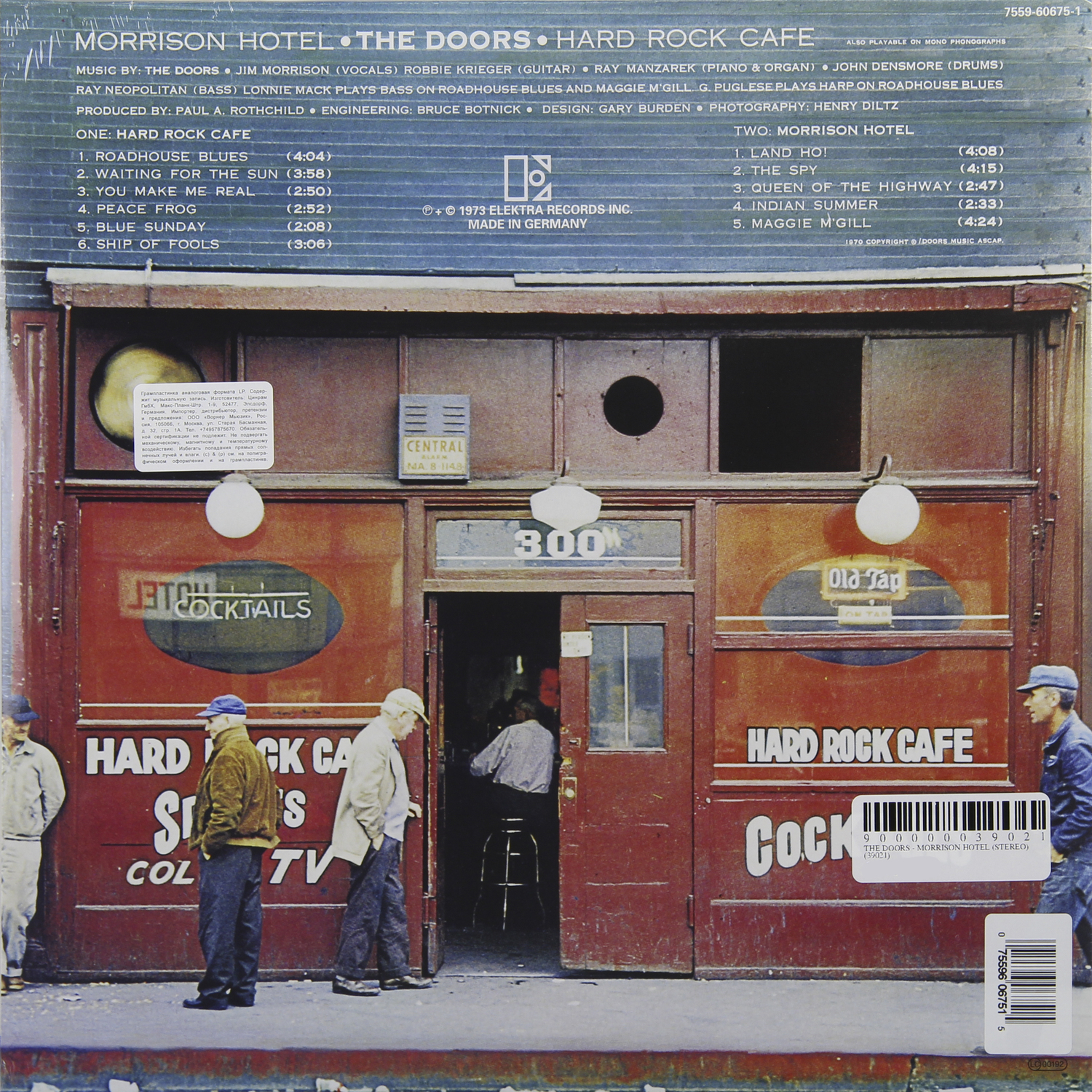 gv.chuyennhavanphong.info